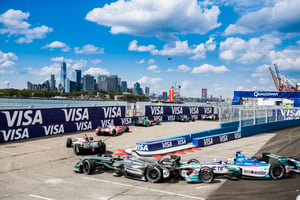 The stage is set for Formula E's return to NYC. Last year they made history by bringing the very first international car race to New York City. This year Red Hook, Brooklyn will once again be center stage for the grand finale on July 14 & 15. Rounds 11 & 12 feature a back to back race weekend with the only circuit to feature the iconic Manhattan skyline and Statue of Liberty as the backdrop. For 2018 the Brooklyn Circuit will feature an even longer track than last season, spanning 1.52 miles. 10 teams and 20 drivers will head into the double header weekend finale but only one team and one driver will come out with the championship.
RPM Raceway is a proud partner of Formula E. We have teamed up to bring you some incredibly exciting opportunities with the upcoming NYC E-Prix:
1. WIN THE ULTIMATE VIP Formula E Experience - In celebration of Formula E returning to Brooklyn we are giving a lucky winner and their friend, the chance to win the ultimate Formula E experience, including; grandstand tickets to the season's last race, a passenger hot lap of the Red Hook track in a BMW i8 supercar, a chance to meet four-time IndyCar Champion and Formula E commentator Dario Franchitti, priority access to the autograph session and Formula E caps and t-shirts to look the part.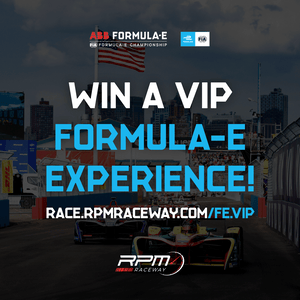 2. Join us in the Allianz E-Village – RPM Raceway will be on site during the Formula E weekend with race simulators. Stop by to give our RPM SIM a try and compete for top times and prizes!
RPM Raceway is excited how Formula E has placed electric racing on the world stage with the development of clean energy, sustainability and electric adoption. Formula E is not just a race but a "technological and sustainable development test bed for some of the leading companies in and out of motor racing to address mobility and environmental issues" and we are honored to be partnered with such a global force of change in the racing circuit and broader world.