Gear up your engines and grab your best lawn chairs, CT! We're closing in on just 3 days until the IMSA Northeast Grand Prix at Lime Rock Park, a place rich in beauty, tradition and most importantly speed! Each year, the Northeast Grand Prix brings in approximately 30,000 IMSA fans ready to see a show from the beautiful green hills of Lime Rock. And 2019 is sure to deliver the best show yet.
Yesterday afternoon, it was crunch time for drivers Ryan Nash, Ryan Briscoe and Bryan Sellers; they needed to practice like the pros they are – so naturally, they chose to come to RPM Raceway.
Many people would wonder, why practice in an electric go-kart when you're an IMSA driver? Well, as we like to say, "Every Champion Starts in a Kart." Just ask Bryan Sellers, who started his own career out in go-karts to gain his speed and skillset in a lighter, more flexible machine. To quote him from the press conference, "you don't learn to race in a car, you learn to race in a go-kart."
Practice is key for the professional drivers that came in, as they are racing on the hottest day of the year. During a press conference held after they hit the track for a few practice laps, the legendary Skip Barber expressed to fans just how hot it can get – so hot that several years ago a member of the BMW team was able to fry 3 eggs on the hood of his car!
Another challenge the drivers face at Lime Rock is the size of the track, which is shorter than other tracks IMSA drivers typically race on. They will have to remain focused if they are going to make the uniquely sharp and frequent right-handed turns the Lime Rock track is known for…thus, one could conclude from this press conference that hydration and great agility is key for all IMSA drivers this weekend if they want to take home the gold.
---
The day did not end there. After fueling up on pizzas and burgers at our RPM Sports Bar and Grill, diehard IMSA fans came to RPM Raceway, ready to challenge Briscoe, Sellers, and Nash head-to-head on our Super G racetrack. Fans were excited to experience the true speed of our all-electric go-karts while being in the presence of these great drivers, and of course the owner of Lime Rock himself, the iconic Skip Barber.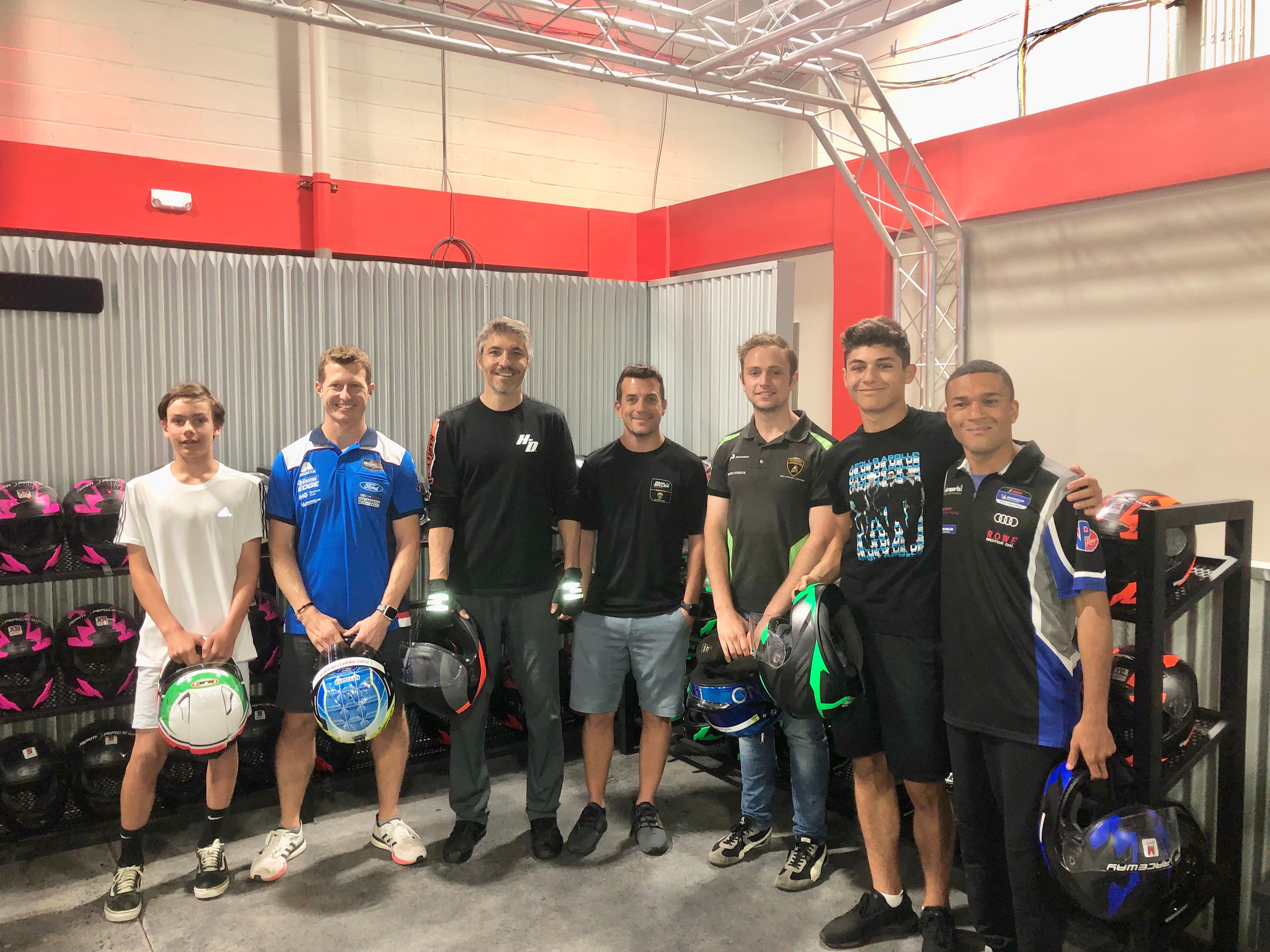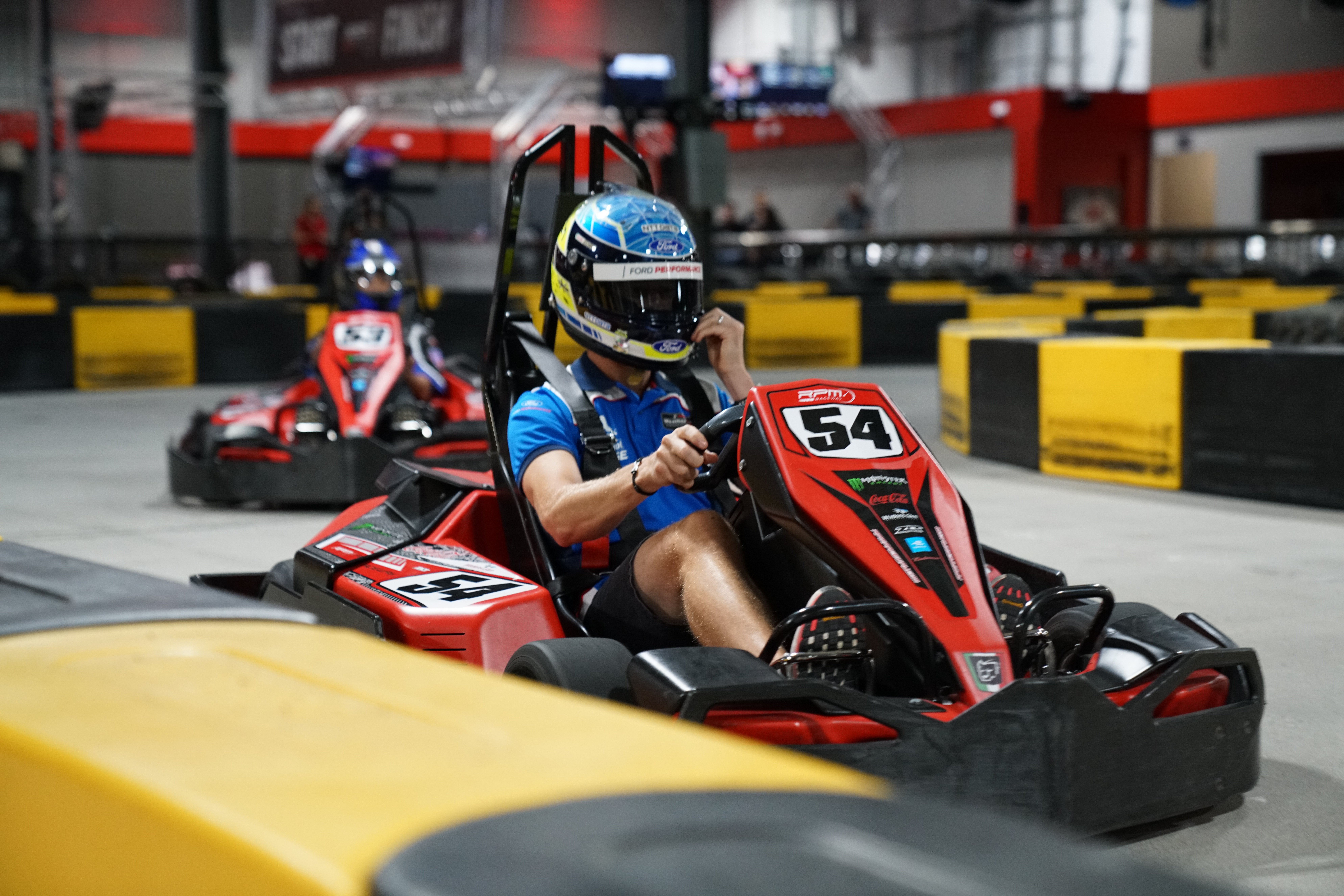 But don't underestimate these fans, as they gave Briscoe, Nash and Sellers a run for their money…two of the racers came within just milliseconds of them! Practice Like a Pro. Race Like a Champion! Those words couldn't be truer.
Check out Ryan Nash, Ryan Briscoe, and Bryan Sellers this weekend July 20th - 21st at the Northeast Grand Prix at Lime Rock Park in Lakeville, CT. And come into RPM Raceway in Stamford, CT to find your inner champion!